SafeMate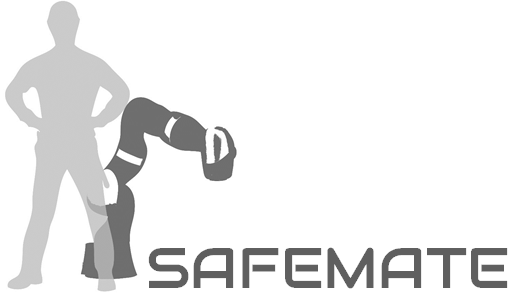 starting position
The high dynamics of the markets, the continuing increase in competition due to globalisation, demographic change and the increasing shortage of skilled workers pose major challenges for German production companies. These challenges relate in particular to the assembly process as the last link in the value chain.
These challenges can be met by using robots working in collaboration with humans. However, the use of such systems is currently associated with high monetary and personnel costs due to the complexity of planning.
For this reason, there is a need for simple and application-oriented methods and procedures that enable companies from a wide variety of industries with different application conditions (product complexity, variance, quantities, etc.) to design and implement collaborative assembly workstations.
goal
The aim of the SafeMate research project is therefore to implement collaborative assembly systems in cross-industry applications and to develop general strategies and concepts for the introduction and design of such systems. These general strategies are to be summarised in a guideline, which is intended to provide companies with guidance in the form of action and decision-making corridors when designing collaborative assembly systems.
approach
The central element of the research project is five applications in which the focus is on the ability of collaborative assembly systems for industrial series production. The application cases themselves differ in terms of the respective requirements for the collaborating robot. Due to the wide range of applications covered by the various case studies, transferability beyond specific applications is to be expected.
The practical implementation is accompanied by a general consideration of the technical and non-technical design fields of the assembly system. One focus here is on ensuring acceptance of these new technical solutions by all those involved and in particular by the employees at the assembly workstations.
The results as well as the experiences and design concepts of the application cases are finally compiled in a guideline and transferred into a practical learning environment within the framework of a learning and demonstration centre. The development of the individual contents is closely interlinked with each other in order to realize a holistic solution approach as far as possible and to ensure an iterative development process between practice and research.
Overall, the project consists of the following work packages.
The structure of the project is shown in the following figure:
Figure 1: structure and procedure of the "SafeMate" research project
contact person
Dennis Pischke, M.Sc.