WaProTek - Convertible process architectures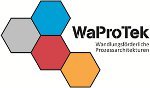 The increasing turbulence of the markets poses a major challenge for manufacturing companies. Reasons for this are, for example, an individualization of customer demand and a decreasing predictability of sales volumes. Companies are attempting to counteract this market dynamism by extending the range of variants, shortening product lifecycles and offering a high degree of flexibility. As a result, new products have to be integrated more and more frequently into existing production processes. Time and intensity of changes are hardly predictable. In order to secure the outstanding position of German companies in global competition, the targeted and proactive structuring of the adaptability of production systems to the classic reactive approach is becoming increasingly important. In practice, it can be observed that companies often resort to existing individual solutions driven by technology in order to selectively increase their ability to change. In particular, cross-divisional functions such as logistics or organisation and personnel are neglected.
The aim of the research project "Change-enhancing process architectures" (WaProTek) is therefore to enable companies to identify acute systemic change requirements of their production systems in the areas of organization, human resources, logistics and technology, to design economic solutions and to operate them in a qualified manner. The collaborative research project is being carried out by the Institute for Factory Facilities and Logistics (IFA) of Leibniz Universität Hannover in cooperation with the Chair for Work and Production Systems (APS) of the Technical University of Dortmund and eight industrial partners. It is funded with funds from the Federal Ministry of Education and Research (BMBF) in the framework concept "Research for the Production of Tomorrow" and supported by the Project Management Agency Karlsruhe (PTKA).