HaLiMo - Integrative logistics model for linking planning and control tasks with logistical targets and control parameters of the internal supply chain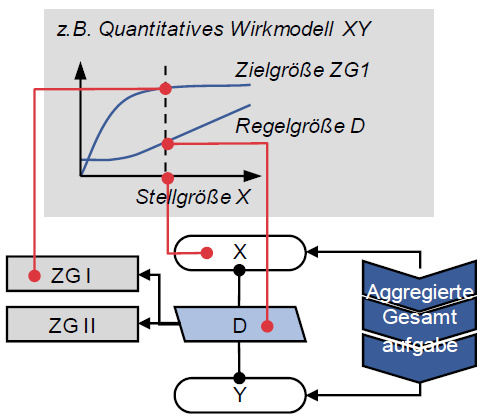 The realization of a supply chain management focused on logistics costs and performance is becoming increasingly important against the backdrop of strongly networked inter-company supply chains. Designing the internal supply chain in line with logistics targets is crucial for the success of the company. A company's supply chain to the customer consists of the core processes of procurement, production (manufacturing and assembly) and distribution. These core processes are influenced by overarching planning and control processes through the specification of control variables.
The design of planning and control processes is accompanied by numerous challenges such as complexity, non-transparency, dynamics as well as optimization of areas and key figures. As simplified representations of reality, models are suitable for overcoming the above-mentioned challenges due to their reducing function (avoiding unimportant properties of reality) and their idealizing function (simplification of indispensable properties).
The Hanoverian supply chain model (short: HaLiMo) has been developed as part of the research project. An interactive website has been created for the presentation of the model. The website can be accessed at www.halimo.education (German) or www.hasupmo.education and is freely accessible. The Hanoverian supply chain model is both a reference model for science and a reference work for the design and implementation of production planning and production control (PPC) and therefore very interesting for companies.