I4PE - Industry 4.0 Project Platform for the Introduction for SMEs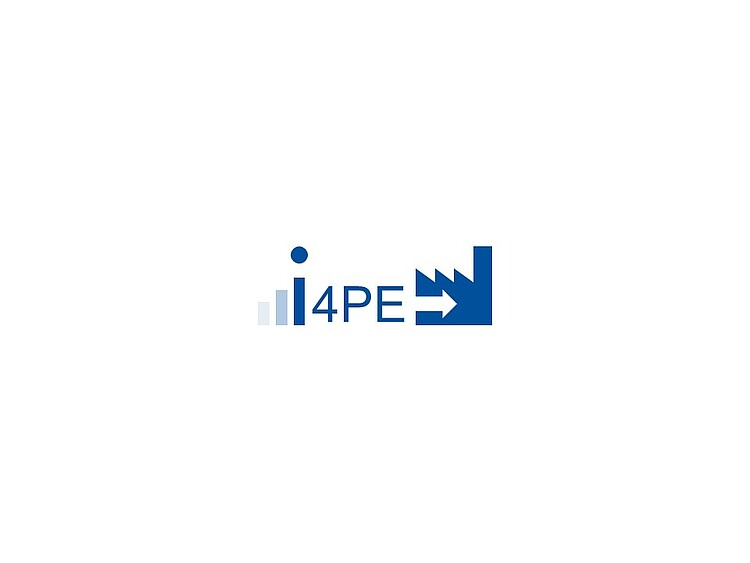 Advancement:
The project is financially supported by the EU (ERDF/ESF). It is part of the funding programme "Innovationsförderprogramm für Forschung und Entwicklung in Unternehmen". (NBank).
Starting situation:
The implementation of Industry 4.0 requires not only the development of new technologies, but also their efficient and targeted introduction into companies. Through the integration of Industry 4.0 technologies, innovative business models and significant improvement potential can be opened up in almost all areas of the company. The associated increase in efficiency and productivity offers significant economic potential for Germany as a location for innovation and business. Due to the limited financial and personnel resources, small and medium-sized enterprises (SMEs) face an immense challenge in the introduction of Industry 4.0, and therefore the majority of SMEs are still very cautiously approaching the topic of Industry 4.0. It is obvious that Industry 4.0 depends largely on the size of the enterprise. In addition, other factors, like industry or corporate strategy, influence the use of innovative technologies, which means that all companies have different stages of development (maturity levels) with regard to a digital production environment. So far there is no approach that addresses the cross-industry conception of company-specific solutions and implementation strategies and provides the results on a web-based project platform for self-application. All in all, there is a lack of a low-threshold approach that supports SMEs in the introduction and implementation of Industry 4.0 in a structured manner, depending on the respective development status and specific problems. This gap is to be closed by the research project "Industry 4.0 - Project Platform to the Introduction for SMEs (I4PE)".
Target:
The aim of the research project is to develop a low-threshold, Internet-based project platform to promote the introduction and implementation of Industry 4.0 for SMEs. In this context, low-threshold means that users do not have to rely on prior knowledge, nor do they have to make a great effort to use the platform or obtain relevant information.
Method:
First of all, relevant prerequisites, applications, methods and tools of Industry 4.0 for SMEs will be identified. In addition, the development status (status quo) of Industry 4.0 in SMEs will be determined by expert interviews and literature research, and fields of action affected by Industry 4.0 (e.g. production, logistics, business models) will be identified. The findings are converted into a maturity model, which can be used to classify SMEs according to their level of development. Following this, target-oriented methods for improving the individual maturity levels are generated and the associated fields of action and maturity levels are analysed with regard to their effective relationships. The methods, their use and the necessary steps for their implementation are explained by using didactically prepared contents (e.g. tutorials). In order to make the results accessible to the broadest possible circle of users, they are united in a project platform and, after validation, made available online to potential users.
Cooperation partner:
GREAN GmbH