prokoMA - Process and competence oriented method selection in manufacturing SMEs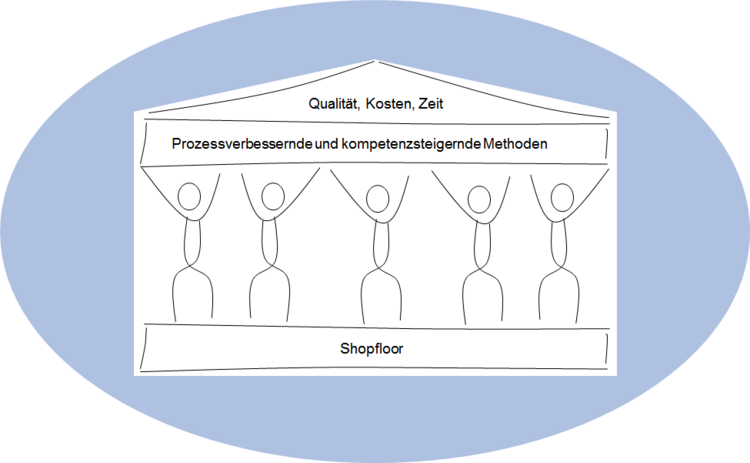 Increasing competitive pressure is forcing companies to continually improve their processes. To this end, companies use methods that improve processes and increase competence. As a rule, the methods are only selected under consideration of one aspect. There is currently no focus on parallel process improvement and competence development.
The aim of this research project is to develop a systematic approach to the efficient selection of methods for process improvement and at the same time to increase employee skills. The aim is to enable SMEs to select methods for process improvement and competence enhancement on the shop floor based on an assessment of their target process figures and competencies. The systematics should take into account the requirements of the respective methodologies, in particular the necessary employee competences, and propose an algorithm to suggest the best possible implementation sequence of the methods.
The results will be converted into a practical software tool, which will be made available free of charge on the IFA homepage after completion of the project.
The IGF project 18226 N of the Forschungsvereinigung Gesellschaft für Verkehrsbetriebswirtschaft und Logistik e. V. (Research Association for Transport Management and Logistics) GVB, Wiesenweg 2,93352 Rohr was funded by the AiF within the framework of the programme for the promotion of industrial joint research (IGF) by the Federal Ministry of Economics and Energy in accordance with a resolution of the German Bundestag.
contact person:
Vivian Bellmann bellmann@ifa.uni-hannover.de