SafeMate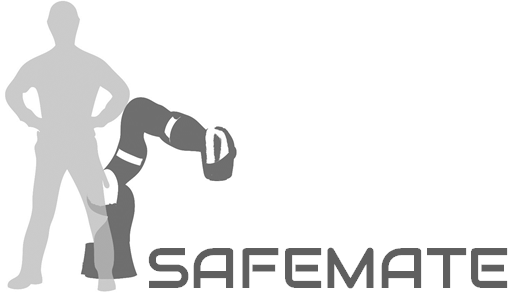 initial situation
The high dynamics of the markets, the continuing increase in competition due to globalisation, demographic change and the increasing shortage of skilled workers pose major challenges for German production companies. These challenges relate in particular to the assembly process as the last link in the value chain.
These challenges can be met by using robots working in collaboration with humans. However, the use of such systems is currently associated with high monetary and personnel costs due to the complexity of planning.
For this reason, there is a need for simple and application-oriented methods and procedures that enable companies from a wide variety of industries with different application conditions (product complexity, variance, quantities, etc.) to design and implement collaborative assembly workstations.
results
The SafeMate project developed strategies and concepts for the introduction and design of collaborative assembly workstations. The focus was on safe and acceptable workplaces, where employees recognize a high benefit. The results include tools for the selection of suitable workplaces, efficient task distribution and safety assessment. The information and strategies developed have been translated into a cross-project guideline, which is available to the public as a website.
In addition, five use cases were successfully integrated into production facilities in cooperation with the companies involved. The use cases originate from different industries in order to meet the respective requirements and develop criteria for comprehensive solutions. The knowledge gained was processed and published accordingly. Frequent challenges were above all in the suitable feeding of the components, ensuring work safety and maintaining the required cycle time.
In order to promote the distribution of collaborative workplaces in the companies, a learning and demonstration centre was integrated into the IFA Learning Factory. The knowledge gained in the project was implemented in training courses so that the employees of interested companies can develop skills in the field of human-robot collaboration. Among other things, two new collaborative assembly stations were designed and set up for this purpose so that cooperation is possible.
The results of the project have been published across all projects in the atlas "Kompetenz Montage". This can be downloaded free of charge by all interested parties.
links
Kompetenz Montage – kollaborativ und wandlungsfähig https://komo-publikationen.ima.rwth-aachen.de/